Stainless Steel 321 ERW Pipe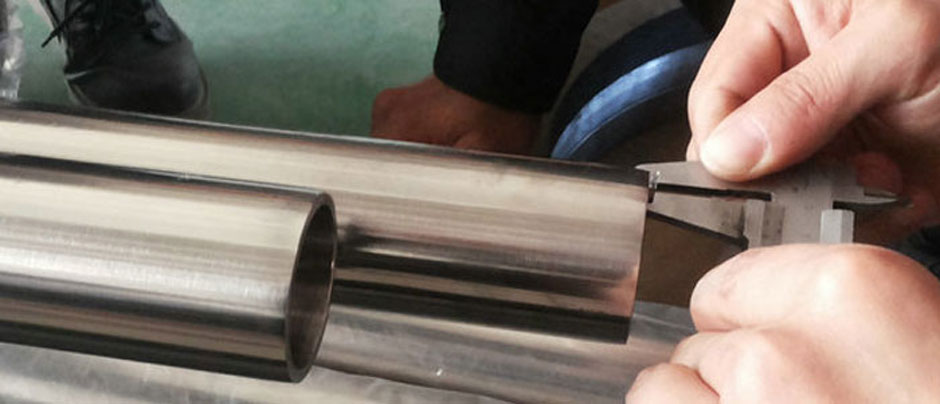 Manifold Pipe Solution Inc is a leading stainless steel 321 ERW pipe Manufacturer in India. ERW pipe is broad as Electric Resistance Welding. The manufacturing process of stainless steel 321 ERW pipe happens when hot roll coils are available. ERW pipes are produced by moving metal and afterward welding longitudinally over its length. 321 ERW pipe is fabricated by extruding the metal to the desired length; in this way, ERW pipe has a welded joint in its cross-section.
ERW (Electric Resistance Welded) pipes are welded longitudinally, fabricated from Strip/Coil and can be made up to 24″ OD. ERW pipe cold shaped from a strip of steel pulled through a series of rollers and framed into a tube which is melded through an electric charge. It is mainly used for low/ medium pressure applications such as transportation of water/oil. Manifold Pipe Solution Inc. steel is one of the leading ERW Stainless Steel Pipes Manufacturer and exporter from India.
With the help of high-frequency Induction Welding Technology, ERW Pipes are manufactured. These stainless steel 321 ERW pipes are produced under the supervision of our highly talented and experienced professionals. Our team takes care of every unit of the product that is been manufactured. After the manufactured process, these ERW pipes go under the testing procedure which helps us to analyze that each unit is perfect for the further process.
Due to our latest use of technology, we are easily able to produce one of the best stainless steel 321 ERW pipes and that is the reason we are known to be best stainless steel 321 ERW pipe Supplier in India.
We just don't use the latest tactics to manufacture the product, we do use the highest quality raw materials which makes our product more unique and reliable in the market.
Customer satisfaction is our foremost concern. Keeping this in mind we do provide stainless steel 321 ERW pipe as the customer needs and requirements. This gives an additional feature to the product by increasing it the reality. We manufacture the product in various dimensions and shapes.
We also provide a ready stock of an extensive range of stainless steel 321 ERW pipe that is highly popular among clients. Made as per requirements of the customers and with the increasing market demands, we make sure that, the product is available in a variety of sizes and types keeping the quality factor in mind.
Thus, we are considered as best stainless steel 321 ERW pipe Manufacturer, Supplier in India.