Stainless Steel 310 Pipe Manufacturer & Supplier in India
Manifold Pipe Solution Incis an ISO 9001 Certified Company.Manifold Pipe Solution Incis India most trusted manufacturers & supplier of Stainless Steel 310 Welded Pipe in India, we have India's largest inventory of SS 310 Pipe, 310 SS Pipe in seamless & welded, Stainless Steel Pipes and Stainless Steel Tubes, pre-honed tubing, Steel tubing, SS 310 Honed Tubing, and Stainless Steel 310 Hydraulic Cylinder Tubes. We stock in our warehouse from round and square steel tube to rectangular, flat-sided oval and tunnel section in Stainless Steel.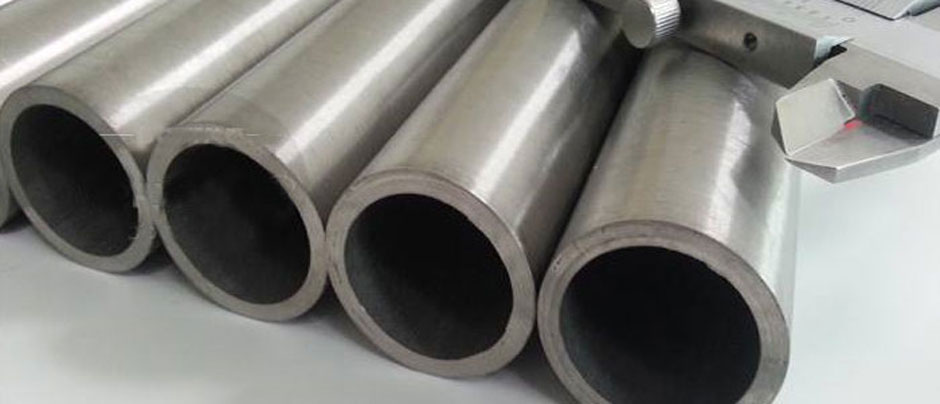 All Stainless Steel 310 Welded Pipe is in furnished in the heat-treated condition in accordance with the required heat treating temperature and cooling/ testing requirements material specification ASTM A312 and dimensional specification ANSI/ASME B36.19M and ANSI/ASME B36.10M Welded and Seamless Wrought Steel Pipe. We have a wide range of stainless steel seamless pipes and stainless steel welded pipes conforming to the prescribed tensile strength and yield strength & readily available in a size range of 6 NB (1⁄8") to 600 NB (24") in SCH 10 and SCH 40. We are also capable of supplying Stainless steel seamless pipes in heavier schedules such as SCH 80S, SCH 160 and XXS. SS Pipe & Tube Grades TP304H, TP309H, TP309HCb, TP310H, TP310HCb, TP316H, TP321H, TP347H, and TP348H are modifications of Grades TP304, TP309Cb, TP309S, TP310Cb, TP310S, TP316, TP321, TP347, and TP348, and are intended for service at temperatures where creep and stress rupture properties are important.
At Manifold Pipe Solution Inc, we have the largest inventory of Seamless Ferritic And Austenitic Alloy Steel Tubes For Boiler, Superheater, And Heat-Exchanger, Seamless Tubes of Corrosion Resistant Steel Grades with Improved Surface Quality, Thin-Walled Seamless Tubes of Corrosion Resistant Austenitic Steel Grades, Structural HSS round steel tubing and mechanical round tubes, Extremely Thin-Walled Tubes of Corrosion Resistant Austenitic Steel Grades, Seamless Cold-Worked Tubes Made of Corrosion-Resistant Steel, Rectangular Seamless Tubes of Stainless Steel, Precision Multilayer Tubes of Corrosion-Resistant Steel, Steel Tubes of Small Dimensions (Capillary) For Heat-Exchange Equipment of The Nuclear Power Plants.
Stainless Steel 310 Welded Pipe composition having low nickel and molybdenum and exhibiting high corrosion resistance and good formability. Stainless Steel 310 Welded Pipe are often chosen because of their resistance to corrosion, they are not immune to it. Stainless Steel 310 Pipes & Stainless Steel 310 Tubes are mostly used in space heating, oil and gas equipment, refrigeration, air conditioning, power stations, chemical plants, petrochemical plants, water and oil and gas transmission, petroleum refineries, natural gas processing, seawater applications, and sewage treatment. Stainless Steel 310 Welded Pipe are preferred for transmission since they can withstand harsh climatic conditions and high internal and external pressure.
Stainless Steel 310 Welded Pipe Specifications
Most Stainless Steel 310 Welded Pipe are produced from strip material or plate and can be 100% non-destructive tested (NDT) to ensure best possible weld quality. As per Outokumpu by choosing the optimum welding procedure followed by heat treatment and chemical cleaning (pickling) the corrosion resistance of the weld equals that of the base metal. The main advantages of Stainless Steel 310 Welded Pipe and tubes are their lower inherent cost, narrower tolerances for wall thickness, concentricity (OD/ID) and internal surfaces that can be checked prior to manufacture.
They also allow larger diameters and longer lengths to be produced. Although Stainless Steel 310 Welded Pipe dominate the market, seamless tubes and pipes are still used. The main reasons other than conservatism are that some very heavy wall sizes can sometimes be too thick to form to the required profiles and that some traditional standards still specify seamless. The long term future and growth of stainless steel tubular products will without a doubt lie in welded production.
Stainless Steel Pipes

Sr. No.


Material


Size


Sch.


Specification


Manufacturer

1

ASTM A312 Stainless Steel 310 Seamless Pipe

15 NB
To
300 NB

Sch. 5s
Sch. 10s
Sch. 40s
Sch. 80s
Sch. 160s
Sch. XXS

ASTM A-312

Imported
Choksi
Remi &
Ratnamani

2

ASTM A312 Stainless Steel 310 Welded (ERW) Pipe

15 NB
To
300 NB

Sch. 5s
Sch. 10
Sch. 40s &
Sch. 80s

ASTM A-312

Remi
Ratnamani
Vishal
Suraj
C.D. Prakash
Heavy
Imported Etc.

3

ASTM A358 Stainless Steel 310 Welded (ERW) Pipe

150 NB
To
600 NB

Sch. 5s
Sch. 10s
Sch. 40s &
Sch. 80s

ASTM A-358

Fabricated at Famous
Prakash
Vishal (with Radiography)
Note:-

SS Pipe Grade


TP 304/ SS 304
TP 304H/ SS304H
TP 304L/ SS 304L
TP 304LN/ SS 304LN
TP 316/ SS316

TP 316H/ SS 316H
TP 316L/ SS 316L
TP 316LN/ SS 316LN
TP 316Ti/ SS 316Ti
TP 309/ SS 309

TP 310/ SS 310
TP 317L/ SS 317L
TP 321/ SS 321
TP 347/ SS 347
TP 409/ SS 409

TP 410/ SS 410
TP 420/ SS 420
TP 430/ SS 430
TP 446/ SS 446
TP 202/ SS 202 etc.

Specification
ASTM A 269/A 213 / EN 10216-5 / NACE MR0175/PED 97/23 EC
Outside Diameter:
6.00 mm OD up to 914.4 mm OD, Sizes up to 24" NB available Ex-stock, OD Size Steel Tubes available Ex-stock
Thickness Range
0.3mm – 50 mm, SCH 5, SCH10, SCH 40, SCH 80, SCH 80S, SCH 160, SCH XXS, SCH XS
Type
Seamless / ERW / Welded / Fabricated / CDW
End
Plain End, Beveled End, Threaded
End Protection
Plastic Caps
Outside Finish
2B, No.4, No.1, No.8 Mirror Finish for Stainless Steel Pipes, Finish as per customer Requirements
Delivery Condition
Annealed and Pickled, Polished, Bright Annealed, Cold Drawn
Brand/ Origin
European Origin, Japanese Origin, Korea Origin, US Origin, Russia Origin, Indian Origin
SS 310 Pipe Manufacturer
Posco Korea, VDM Germany, Tubacex, Nippon Steel Corporation, Sumitomo Japan, Indian Mills, Walsin

Special Pipes

Stainless Steel 310 Fabricated Pipe (with radiography)

In Form of

Round Pipe /Tubes
Square Pipe /Tubes
Rectangle Pipe /Tubes
Coiled Tubes

Oval Pipe /Tubes
Coil
Flexible Pipe
Pan Cake Coils,

Shaft
'U' Shape
Hydraulic Pipe/ Tubes etc.

In Length of

Single Random, Double Random , Standard & Cut length

Value Added Service

Draw & Expansion as per required Size & Length
Polish (Electro & Commercial) Heat Treatment
Bending
Annealed & Pickled
Sand Blasting
Machining Etc.

Test Certificate

Manufacturer Test Certificate/
Laboratory Test Certificate from Govt. Approved Lab.
Under Third Party Inspection,
Mill Test Certificates, EN 10204 3.1, Chemical Reports, Mechanical Reports, PMI Test Reports, Visual Inspection Reports, Third Party Inspection Reports, NABL Approved Lab Reports, Destructive Test Report, Non Destructive Test Reports

Specialize

Stainless Steel 310 Fabricated Pipe
Stainless Steel 310 Square & Rectangle &
Other Odd Size
SS Pipe Sizes and Specifications other than above can be manufactured on request
UNSPSC Code
40171621 (Industrial welded stainless steel 310 pipe)
40171622 (Industrial seamless stainless steel 310 pipe)
The dimensionless designator NPS (nominal pipe size) has been substituted in this standard for such traditional terms as "nominal diameter," "size," and "nominal size.