304H Stainless Steel Seamless Pipe & Tubes
To cater to the huge requirement of Stainless Tubes & Pipes in the domestic & International market,Manifold Pipe Solution Inchas stocked one of the world's largest inventories of Stainless Steel Pipe (welded and seamless), Fittings, and Flanges for energy and industrial applications.Manifold Pipe Solution Incis a new venture from the family owned and operated steel pipe fittings & flanges businesses, manufacturing Stainless Steel Pipes & Tubes. We are recognized worldwide as the most qualified and capable manufacturer & supplier of small to medium size stainless, carbon and alloy tubing, pipe, pipe fittings & ASTM A312 TP 304H Stainless Steel Seamless Pipe & Tubes.Manifold Pipe Solution Inc is well prepared and positioned to meet the huge needs of the market.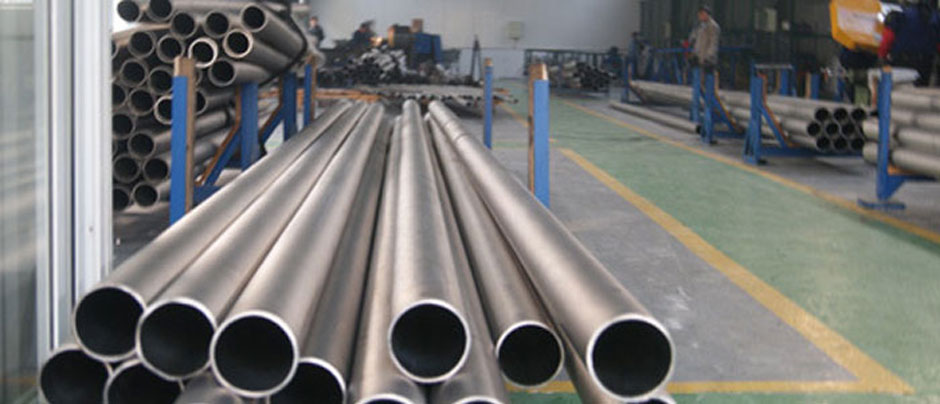 ASTM A312 TP 304H Stainless Steel Seamless Pipe & Tubes supplied by us are industry standard approved and certified. Have major applications in Oil, Gas, Petrochemical, Power and Desalination, Civil Construction, Ship Building, Marine, Food, Dairy and other associated industries. Few of the major brands we represent are Arcelor Mittal, Sumitomo, Tenaris, Benteler, Jazeera Steel, Hyundai HYSCO, Arabian Pipes Company, Froch, etc. Our materials are approved by Saudi ARAMCO, SABIC, SHELL, ADNOC, GASCO, PDO, KNPC, KOC, QATAR Gas, SGC etc.
We are nickel alloy, titanium, duplex alloy, and stainless steel suppliers to businesses throughout India and in over 45 countries. Manifold Pipe Solution Incoffers awide range of Round Pipes & Tubes, Coil,Shape tubes, Square pipes & tubes, Rectangular tubes, ASTM A312 TP 304H Stainless Steel Seamless Pipe & Tubes,316 Seamless Tubing, 316 Seamless Pipe, ss 316l Seamless Pipe,304 Seamless Tube, 304 Seamless Stainless Steel Tubing& Hydraulic Tube etc. We can meet most ASME, ASTM, AMS, and military specifications, and can cross-reference to most international standards, including full DIN 3.1b, full 3.1/3.2 Certifcation and NACE requirements.
All materials supplied by Manifold Pipe Solution Inc will meet or exceed ASTM, ASME, ANSI and/or API standards, per your required specifications including full documentation.
We are specialized in:
| PIPE TUBE TYPE | NB SIZES | SCH 5 | SCH 10 | SCH 40 | SCH 80 | SCH 160 |
| --- | --- | --- | --- | --- | --- | --- |
| ASTM A312 TP 304H Stainless Steel Seamless Pipe & Tubes | 1/8 | | | | | |
| ASTM A312 TP 304H Stainless Steel Seamless Pipe & Tubes | 1/4 | | | | | |
| ASTM A312 TP 304H Stainless Steel Seamless Pipe & Tubes | 3/8 | | | | | |
| ASTM A312 TP 304H Stainless Steel Seamless Pipe & Tubes | 1/2 | | | | | |
| ASTM A312 TP 304H Stainless Steel Seamless Pipe & Tubes | 3/4 | | | | | |
| ASTM A312 TP 304H Stainless Steel Seamless Pipe & Tubes | 1 | | | | | |
| ASTM A312 TP 304H Stainless Steel Seamless Pipe & Tubes | 1 1/4 | | | | | |
| ASTM A312 TP 304H Stainless Steel Seamless Pipe & Tubes | 1 1/2 | | | | | |
| ASTM A312 TP 304H Stainless Steel Seamless Pipe & Tubes | 2 | | | | | |
| ASTM A312 TP 304H Stainless Steel Seamless Pipe & Tubes | 21/2 | | | | | |
| ASTM A312 TP 304H Stainless Steel Seamless Pipe & Tubes | 3 | | | | | |
| ASTM A312 TP 304H Stainless Steel Seamless Pipe & Tubes | 4 | | | | | |
| ASTM A312 TP 304H Stainless Steel Seamless Pipe & Tubes | 5 | | | | | |
| ASTM A312 TP 304H Stainless Steel Seamless Pipe & Tubes | 6 | | | | | |
Cities We Deliver To:Mumbai, Bengaluru, Chennai, New Delhi, Pimpri-Chinchwad, Houston, Dubai, Seoul, Hyderabad, Singapore, Abu Dhabi, Pune, Kolkata, Gurgaon, Navi Mumbai, Ahmedabad, Tehran, Calgary, Noida, Riyadh, Vadodara, London, Coimbatore, Jakarta, Istanbul, Bangkok, Kuwait City, Thane, Sharjah, Muscat, Edmonton, Busan, Mexico City, Doha, Jeddah, Aberdeen, Cairo, Geoje-si, Perth, Santiago, Chandigarh, Indore, Kuala Lumpur, Rio de Janeiro, Dammam, Melbourne, Madrid, Surat, Bhopal, Ulsan, Faridabad, La Victoria, Bogota, Lahore, Los Angeles, Algiers, Chiyoda, Ankara, Ho Chi Minh City, Toronto, Hong Kong, Rajkot, Brisbane, Petaling Jaya, Ernakulam, Secunderabad, Gimhae-si, Al Jubail, Port-of-Spain, Thiruvananthapuram, Milan, Atyrau, Lagos, Hanoi, Howrah, Sydney, Ahvaz, Karachi, New York, Caracas, Vung Tau, Al Khobar, Manama, Montreal, Granada, Courbevoie, Visakhapatnam, Ludhiana, Moscow, Dallas, Haryana, Colombo
Countries We Deliver To:India, United States, United Arab Emirates, Canada, Pakistan, Peru, Chile, Spain, France, United Kingdom, Indonesia, Israel, Iran, Kuwait, Mexico, Malaysia, Nigeria, Serbia, Singapore, Taiwan, Chile, Venezuela, Ecuador, Saudi Arabia, Netherlands, Brazil, Colombia, Ghana, Iran, Denmark, Poland, Australia, Afghanistan, Bahrain, Costa Rica, Egypt, Iraq, Jordan, South Korea, Kazakhstan, Sri Lanka, Lithuania, Norway, Oman, Philippines, Poland, Qatar, Russia, Vietnam, South Africa, Nigeria, Mexico, Turkey, Hungary, Algeria, Angola, Argentina, Austria, Azerbaijan, Bangladesh, Belarus, Belgium, Bhutan, Bolivia, Bulgaria, Croatia, Czech Republic, Estonia, Finland, Greece, Italy, Japan, Libya, Romania, Thailand, Trinidad & Tobago,Tunisia, Ukraine, Yemen, Hong Kong, Gabon, China, Portugal, Switzerland, New Zealand, Sweden, Slovakia, Kenya, Lebanon, Morocco, Mongolia